If you don't get the next 100 days right, your long term strategy might be shorter than expected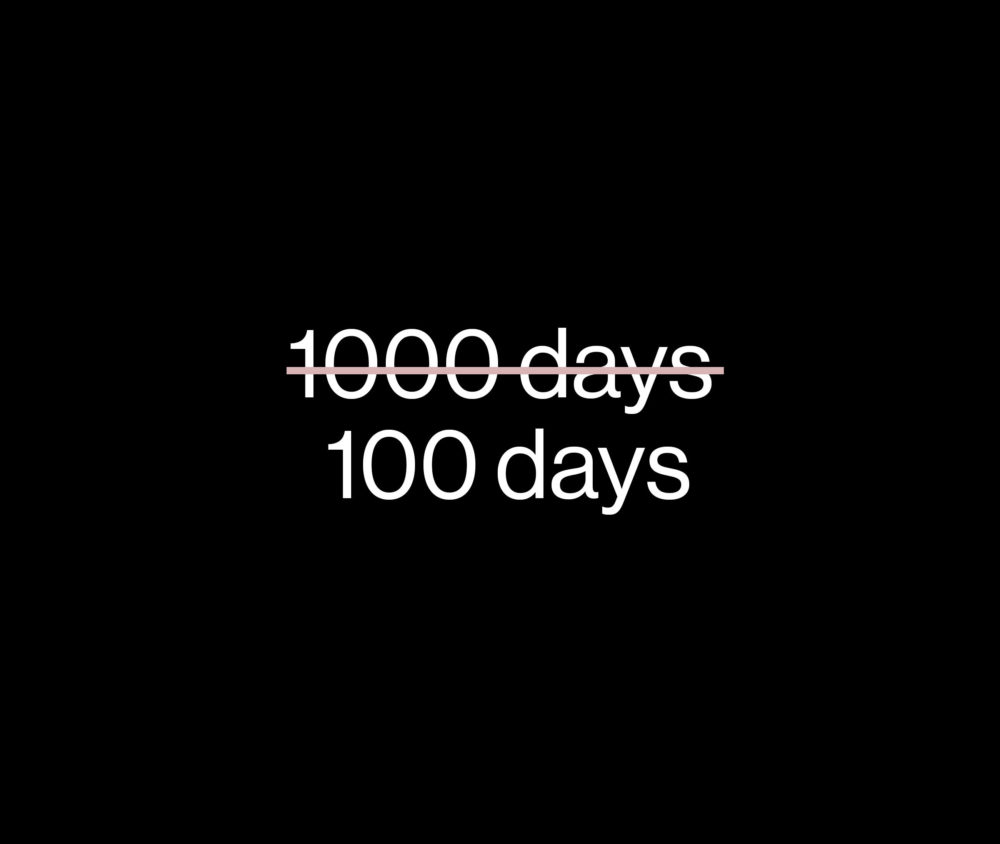 The next months will define your future success, brand and business.

Brands all over the world are suffering from this crisis. When helping major brands with their brand and business strategy we normally work with a 1000 day plan, but right now, things are not normal – and we and you need to focus on the next 100.
Brands who manage to quickly adapt to new situations, adjust their position and even reconsider their value proposition if necessary, will succeed. With some of the industry's most powerful tools - design sprint and design thinking - we can help you make the right decisions, quickly.
We will find new ways to use your existing brand position, value proposition and brand strategy to communicate and strengthen your position in your market. All to restore trust, focus on sales and protect market share.
The output will be a plan on how your brand should respond to the current crisis. In one week a highly skilled team of brand strategists, business developers, designers and storytellers will help you create a clear narrative and a set of actions, both to strengthen your brand and to stimulate sales. We will run a customer centric brand audit and identify how your brand and products are responding to the crisis, as well as best case examples from your industry. We will ideate on how your brand should act today - and for the next 100 days. We will give you focus and powerful tools to keep your customer close and your business healthy.
A Design Sprint at SDG is a 5-day process for rapidly solving big challenges, creating new products and services, or improving existing ones. It compresses potentially months of work into a few days.

It's no longer enough to have a good quality product or a massive plan you need to have the right product and the right plan. Design Sprints are the fastest way to find out if a product is worth developing, if a feature is worth the effort, if your strategy is working or if your value proposition is really valid. Don't invest months of time, invest a week.
Working with SDG, you are plugging your company into a well-oiled machine. As our industry has progressed, we have evolved, and so has the importance of design. Design is not "only a logo", but one of the most powerful tools for business and brand development. Trained by Jake Knapp, the inventor of the design sprint and facilitator of AJ&Smarts Masterclass, we are one of the leading companies in Oslo for design driven processes.

We have helped major national and international brands, like Mastercard, solve big problems quickly with design sprints. Beyond the numerous sprints run monthly we do regular training to ensure that the sprints we run are the best of their kind.
We are equipped with the industry's best tools to run small or large sprints. For most occasions we use Miro with a specially developed online framework, but we are also able to run sprints from our studio in Bjørvika, where we can set up a large scale multi camera production.